space for your inner space
NEW SPACE FOR CREATIVE THERAPY, PSYCHOTHERAPY AND PSYCHOLOGICAL CONSULTING
---
We invite you to a creative therapy studio. Its origins are inspired by the "closlie" studios of the famous French pedagogue Arno Stern, which are widespread in Europe. This space is a protected site cut off from the outside world. Where all visitors are equal, there may be a special atmosphere stimulating creativity and relaxation. It stimulates the self-healing ability of each of us. The space of the studio is adapted to create, to paint together, where the goal is not to create a beautiful picture. It is not essential what will arise. You do not need artistic talent or education. What you need is just a bit of courage to go to work. It's just a process of creation that is healing itself. These are the ideas you think about the work, and the feelings that painting brings. You can sign up for a group hour or have an individual session. Come experience a unique atmosphere.
WE WORK WITH THEMES THAT ARE GIVEN OR THROUGH DURING PAINTING
---
Programs at ALFA are led by art therapeut and lecturers with comprehensive psychotherapeutic and arteterapeutical education - see About us.
We are working under supervision and we are further educated. We have the full competence to work with you on topics that burn you:
problems with relationships - in family, at school, at work
health problems - anxiety, depression, diseases of psychosomatic origin
educational difficulties - Children from 1 year of age to adolescence
trauma - physical and / or psychological injury
difficulty concentrating, concentrating
hard to decide, you need to support
---
Programme
We work both individually and in groups
You can now add to these groups:
wednesday – 16:00 – 17:30 (from 13. 3. 2018)
Once a week there is a diverse group of people aged 3 to 99. The program inspired by Arno Stern is called Painting Game.
It is the only activity that children and parents can come together, everyone is working on their own, yet they are together. They are free from the pressures of everyday life. Everyone is here for himself and has his occupation, only work in the company of others. Painting has predetermined rules, borders, but also encourages tremendous freedom.
It lasts 1, 5 hours a week. You do not have to wear anything at the hour of painting, all the material is included. You get an apron to protect your clothes. Colors, brushes and papers are, of course, available. The hour of painting is from the age of about 3 to 99, unlimited, so children and adults can came. Even so they learn from each other. Gradually, you learn to spontaneously relax, create freely, let your ideas and inner images flow freely.
Self-expression. Spontaneity. Freedom along with the rules and boundaries. Everything in our studio is tailored to touch your instincts and wishes, your resources that we all wear inside you.
We invite you to discover your inner world. We encourage spontaneous speech, no one interprets, does not look for meanings, we do not compete, there is no achievement of goals, there are no assessments and demands. Only you, the colors and your inner needs. In this group, individuals are among others, not against others.
This activity is not therapy or group artetherapy, even though it is working with art and has therapeutic effects. This is because the activity itself stimulates the ability of everyone involved to develop and develop what is currently needed to heal itself very strongly.
If you think during the painting in the group that some topic will need to be worked out under the guidance of a psychotherapist, you can order another time when we will be giving you.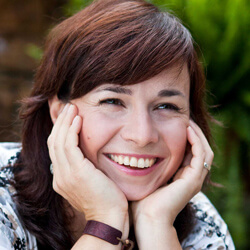 Andrea Hlubučková
---
psychologist, psychotherapist, art therapist
---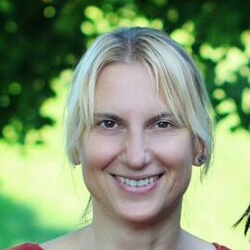 Andrea Hanzlová
---
psychotherapist, art therapist
---
Visit us. You need to make an appointment in advance via email or phone.
We speak english and french.
How to reach us: bus 101, 135 station Slovinská ; tram: 4, 13, 22 station Čechovo náměstí
Slovinská 14
Praha 10 Vršovice
Tel.: 732 675 559 (Andrea Hlubučková)
ahlubuckova@i-psychoterapie.cz
[contact-form-7 404 "Not Found"]